Hewn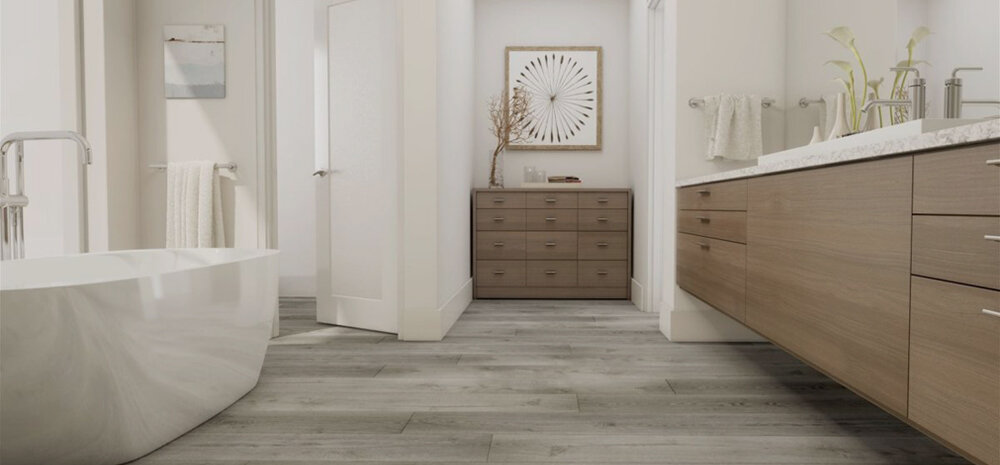 Crafting a brand –and a new category –for an innovative design company
About Hewn
Hewn began as a team of design-crusaders who spent decades creating custom living spaces for design-obsessed clients. Over the years, they have watched trends come and go, and flooring choices succeed and fail. Hewn has vetted countless materials and helped endless clients navigate the challenging process of selecting and designing floors. Along the way, they learned a thing or two about what works and what doesn't—and understand that traditional floors, like wood and tile, are difficult to install, manage and maintain. That's why it's their mission to reimagine how floors are built, bought, and sold.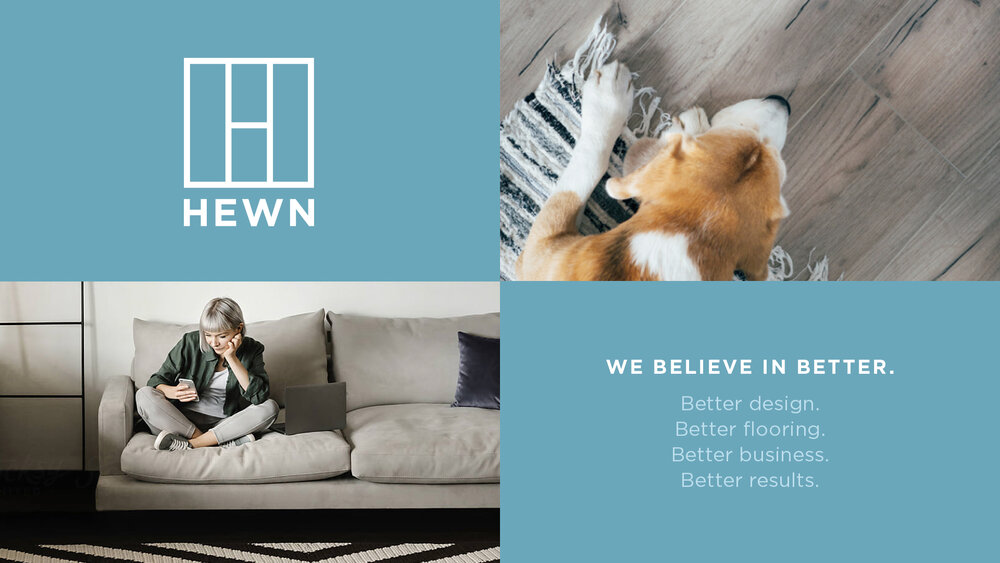 Hewn + Hydro
Henriksen Butler, a furniture and B2B interior design company, tasked Hydro with creating a brand for their new consumer subsidiary: Hewn. The idea for Hewn was conceived by HB's highly experienced team of design specialists; they created an impeccably designed wood-alternative flooring product—and a better buying experience.
Because Hewn's product is so superior, we decided early in our branding process to name their new category Stoneform™; a move which helped communicate the differentiator of the product and convert wood purists. We positioned Hewn not as second-best to traditional wood flooring, but as the best with better durability, better pricing, better buying and better results. This idea of "better" naturally led us to Hewn's tagline: "The better way to floor."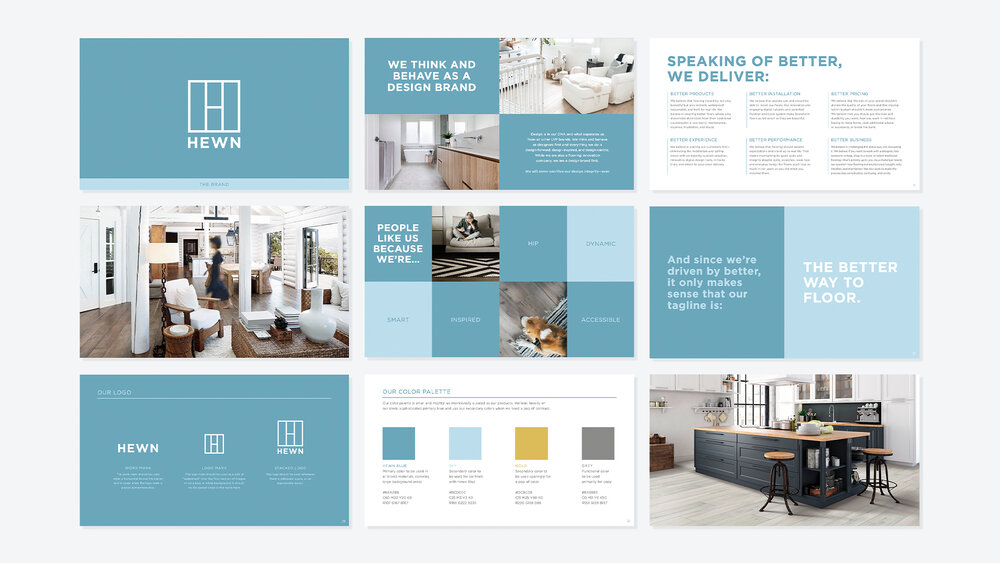 Our visual identity for Hewn took inspiration from the product itself. We crafted a sleek flooring-inspired logo mark which we paired with modular layouts, beautiful interior imagery, a minimalist color palette, and bold, modern typography. As a secondary element, we overlaid subtle patterns depicting wood grain, concrete, and tile, to be integrated into creative as Hewn releases more finishes. The result is a brand identity as intentional, sophisticated, and design-forward as Hewn's product.
Brand Platform Development

Brand Identity

Brand Campaign Development