Smiths Detection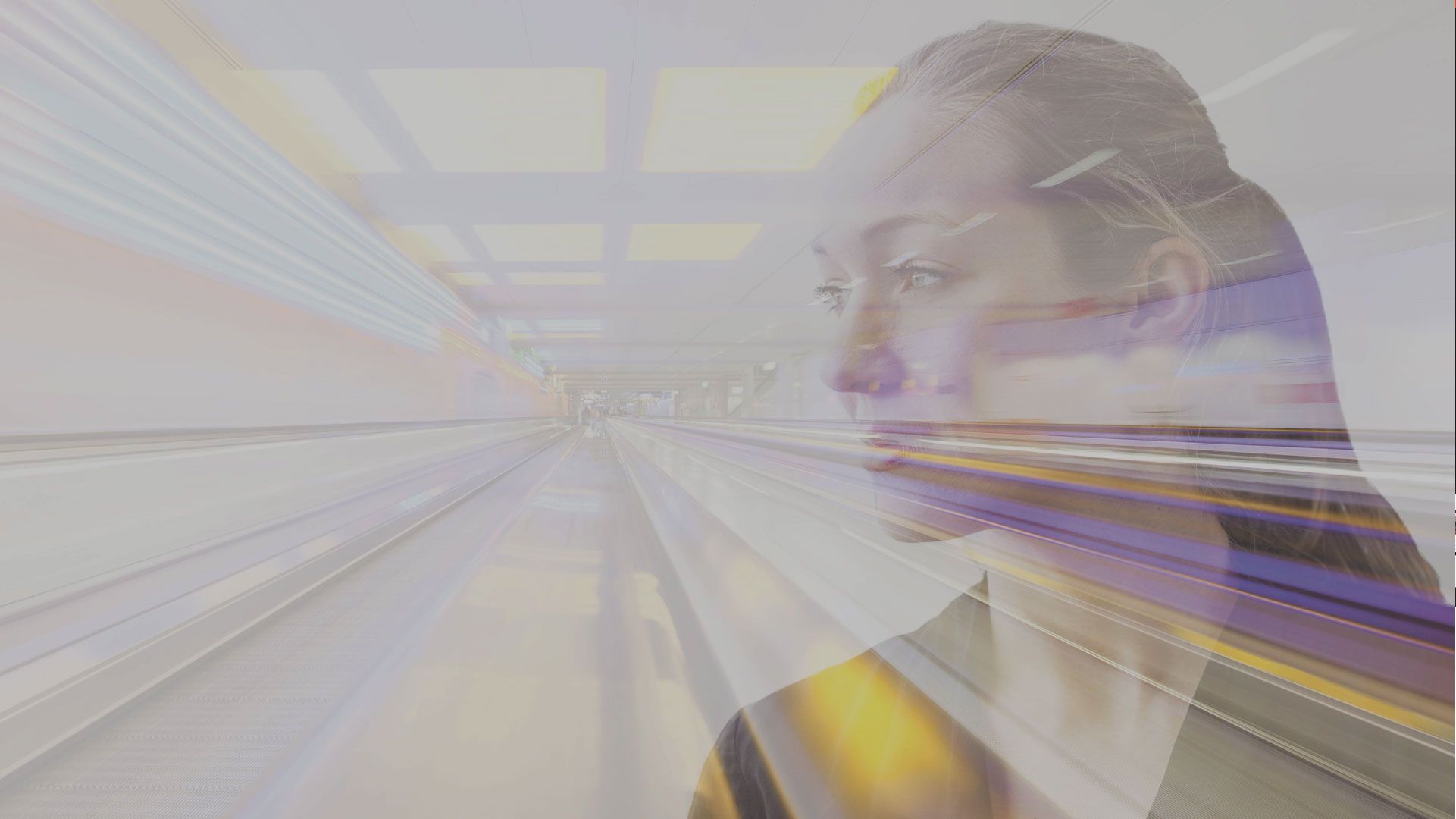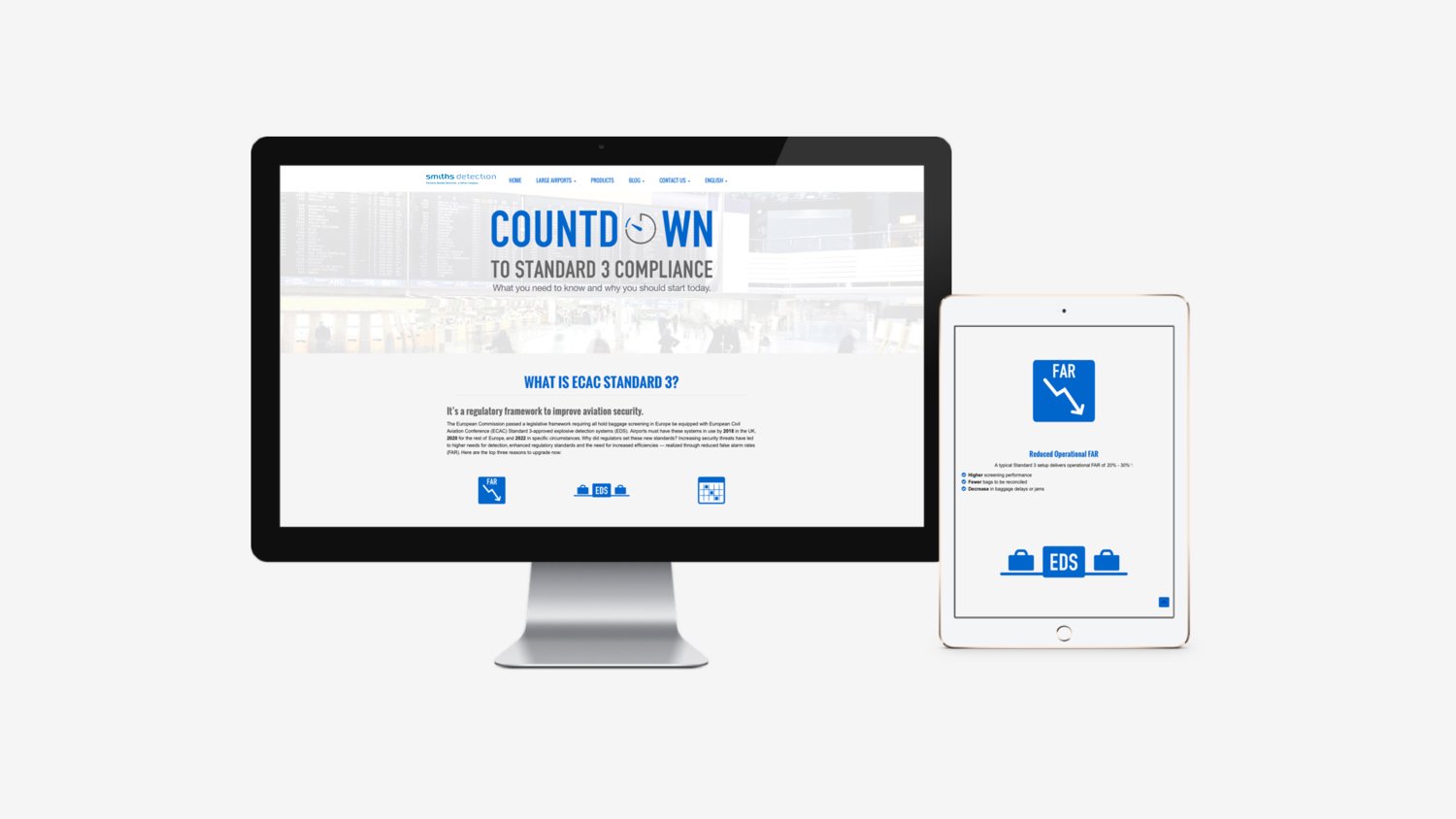 Smiths Detection: Website
Hydro created a new website on HubSpot that uses the platform's advanced behavior tracking capabilities to automatically identify, categorize and rank potential leads based on actions taken on the site.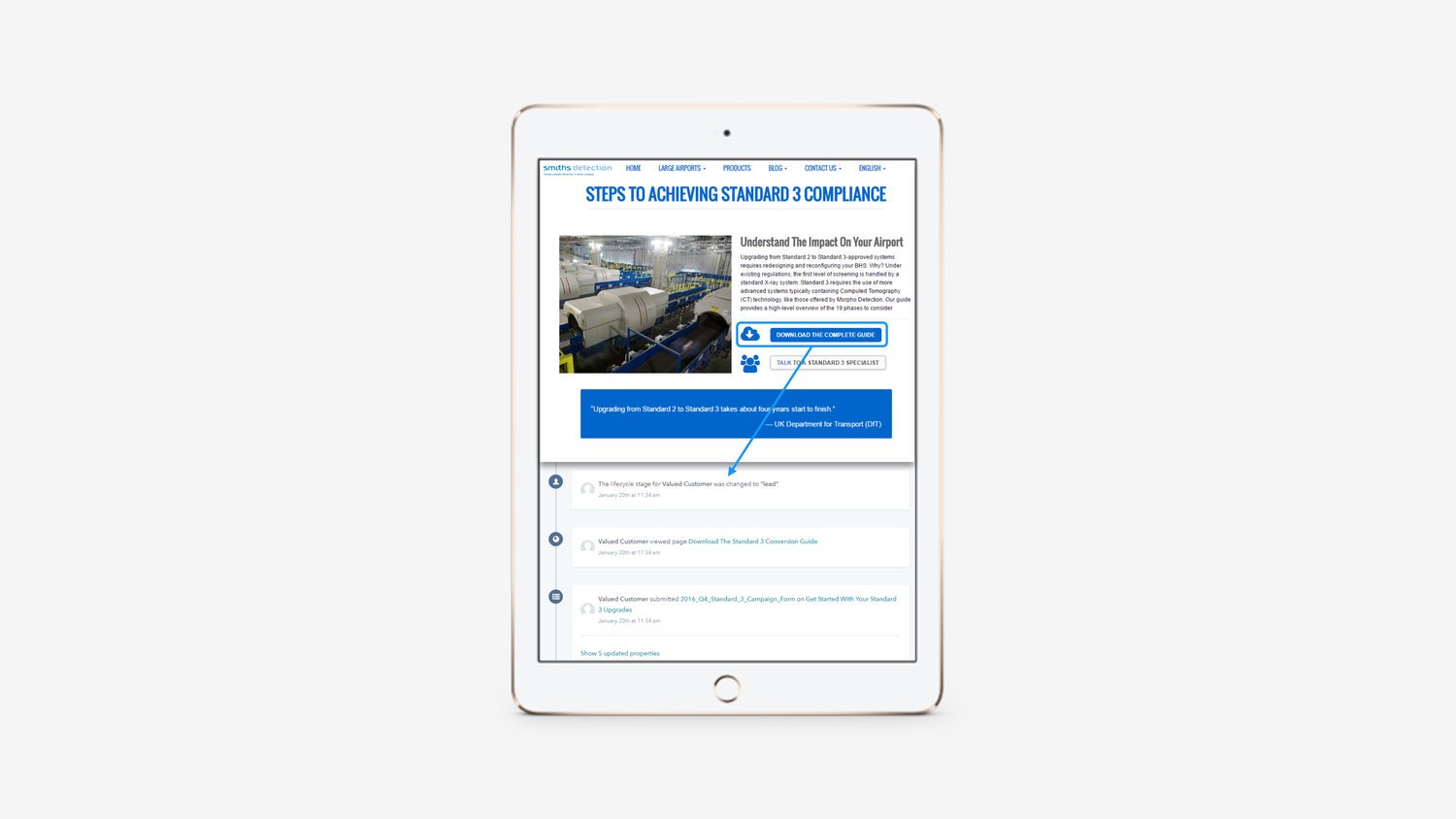 Smiths Detection: Advanced Behavior Tracking
All lead information and website activity history is automatically stored in the integrated CRM database in an easy-to-follow timeline, where it can be easily accessed and used to trigger automated marketing workflows.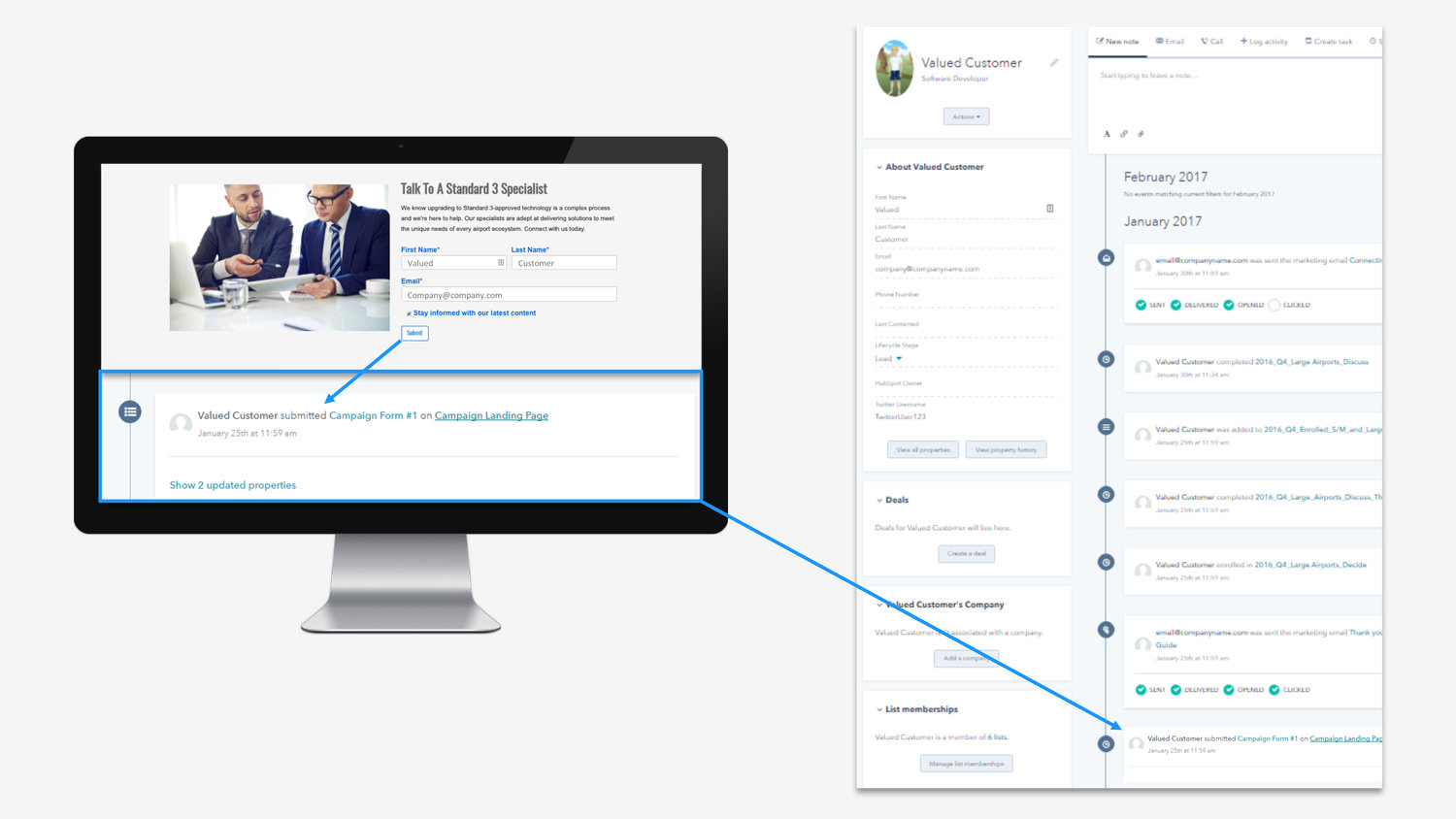 Smiths Detection: User data added to timeline in contact's recorded in the CRM.
Utilizing a combination of preexisting and dynamically collected user data, Hydro built a three-stage, progressive email campaign engineered to funnel users from prospect to lead.
Each stage of the campaign was pre-built using HubSpot workflows, which allow advanced scripting of marketing actions based on user activity.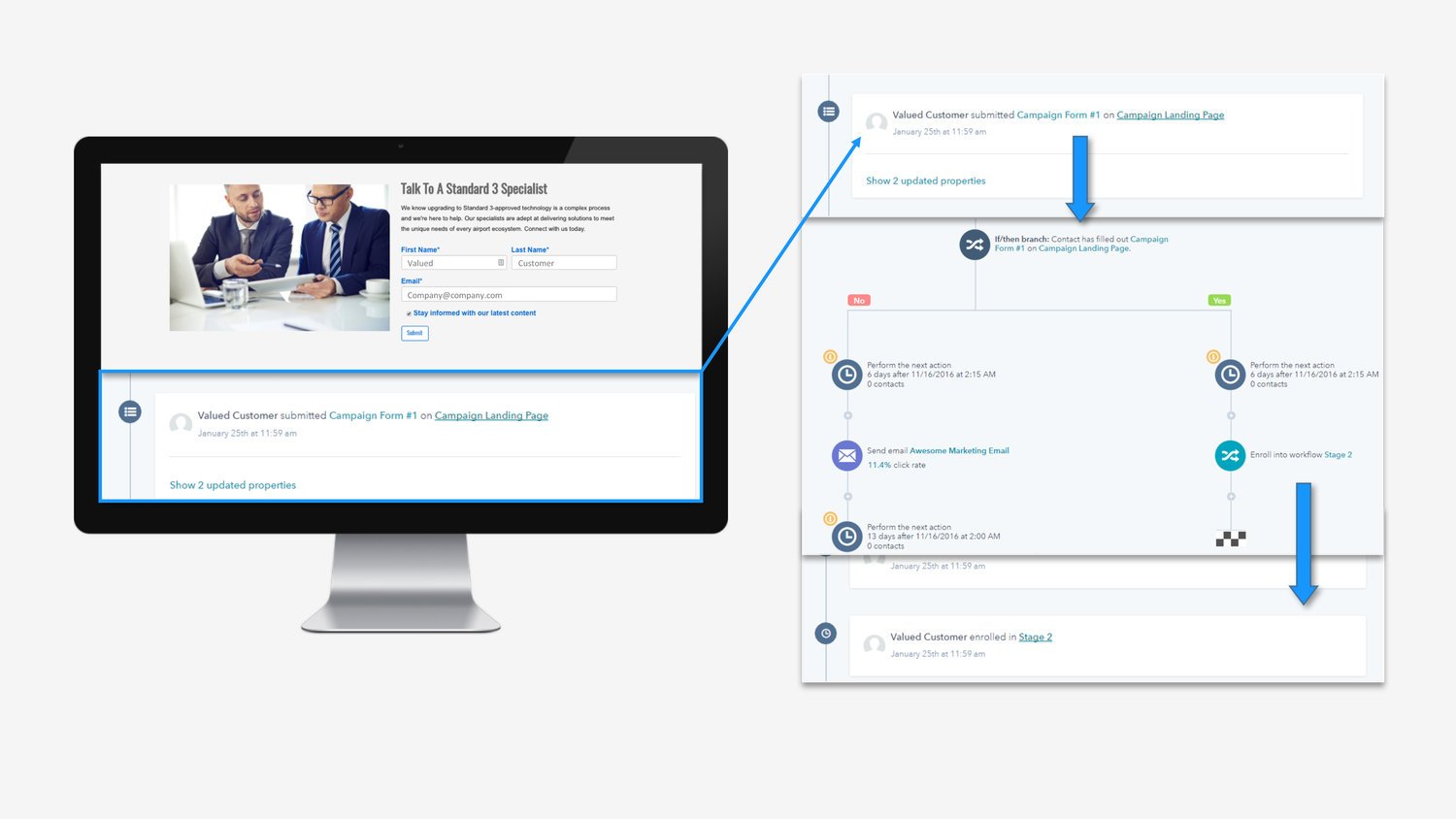 Smiths Detection: User action triggering automated workflow in CRM.
Once enrolled in a workflow, users were automatically moved through each stage of the campaign, from workflow to workflow as they completed qualifying activities on the site
In addition to marketing activities, Hydro worked closely with Morpho Detection's internal sales team to configure HubSpot's built-in CRM with a bespoke sales pipeline that enables better lead and deal management, as well as advanced, real-time reporting.
Each sales rep has their own dashboard to view both quantitative and qualitative data on any leads or deals that they are assigned to.
Through the implementation of HubSpot's leading edge technology platform and advanced marketing strategies, Hydro succeeded in over-delivering on all of Morpho Detection's organizational goals.